Tropical Storm Debby ended up raining on us for a couple of long days – three of us were sick so it didn't matter much.  We had to take little man to the dr. because his eyes were swollen and turning purple!  After antibiotics he was ready to start taking care of the rest of us. The Play Doctor Set
has come in handy and definitely this child's favorite kit!
Our empty pool was quickly full of water, frogs, and tadpoles.  The boys enjoyed catching the frogs (and teaching them how to do cannon balls).  I figured it would be good to turn this into
some
type of learning opportunity since we really weren't doing much table learning!
I've come to a comfortable place in our homeschool where crafts do not have to be award winning, nor pinterest worthy. My mom showed me some of the crafts I made in Girl Scouts and they were hideous.  I asked why she kept them and she told me how much fun I had making them.  Isn't that the point?
A love for learning is all about asking questions and taking another step deeper.  Always go deeper.
Thanks to Debby I put our frog learning to good use.  Check out my first science Squidoo Mini Unit Study: Frogs!  I am new to contributing to Squidoo and it's becoming my favorite thing!  I plan on doing a few more little mini unit studies – because it's addictive and I don't feel so bad taking all those photos.
Sickness must inspire my creative because also new this week … I started making Scavenger Hunts!
Each morning the boy finds a new hunt on the counter and he gladly fills in the 10 questions.  It's something fun and I like that it makes him think!  
I will be sharing these free pdfs on my blog each Wednesday
(
for all type of school kids
) – check out this week's
10 Hunt
.
Speaking of the boy – he's back to swim team practice.  This week he came in last at every kickboard race, but WON!  The other kids were using their arms, yet he would not cheat.  I rewarded him with a wii rental from Red Box!  All the homeschool worksheets and books just do not compare when your child's character shines — love the We Choose Virtues cards!
As far as
B90Days
–
being honest
– hubs and I stopped reading a few weeks ago.  But God put it on my heart recently that even though we
started
together … I am still responsible for
my
obligations.  
I am WAY behind
– but I am reading!
God's Word is truly transforming!

Make God's Word available to your kids in a fun way! Did you know – What's In The Bible video 8 has been released?
We love these dvds!  Ordered ours – it arrives next week – we're looking forward to it!
And now … we pack up for a weekend at the beach in my home town!  
Stop by a few of my sweet favorite friend's blogs for some good reads!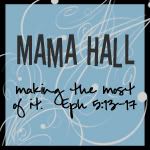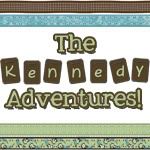 Or check out these weekend memes …
*affiliate links
 July Special -


We Choose Virtues 35% off Flash Cards — we love these cards!
Like what you've read? Get this in your email!