You know how much I love Geography Matters and now here is an amazing opportunity for you! Use coupon code "MAY2012″ Get Paths of Exploration Unit 1 (download 6 week unit) For Free Offer expires: 5/30/12
Preschool Letter G
We painted (bible): David & Goliath (giant), Adam & Even (garden/God) coloring pages from What's In The Bible – love these, definitely a favorite!  We painted (letter G): Homeschool Creations ABC Printables - more free favorites! (tip: send art work to grandparents! They love receiving "snail mail", seeing children's masterpieces, and you do not have to store it!)
More Tactile / Kinetic Work: shaped play doh G, glued grass to our letter G's, rolled dice to match w/ correct "g"umballs & played big G little g (all to I Heard it Thru the "G"rapevine – toss bean bag onto letter act out a big or small animal – hilarious).


We learned: "g" flash cards (I combined all four boxes - flashcards are a great preschool resource! tip: check Target $1 rack and/or $ stores for boxes of flashcards)

We ate: Gingerbread Cookies & made G's w/ our Grapes


Geography Matters – we're getting into elements, minerals, and rocks.  The boy is ALL excited and my geeky chemistry loving heart is enjoying this part too (maybe even showing off what I remember from the Periodic Table)!  New favorite rock – Basalt!?!
Science Sunday – we picked up a few books at the Target $1 aisle and started reading The Wizard of Oz.  Which naturally lead to a discussion on twisters, tornado alley, and trying to create our own twister. (bottle water, glitter, legos).

Lego Geography – I shared last week how much fun we're having reading Childrens Amazing Places Encyclopedia
 and learning about new places around the world.  Plus constructing them with legos!  This week he built: The Hoover Dam, Taj Mahal, and the Parthenon.
Maestro Classics – we're starting to listen to the cds again throughout the day. (during their independent work)  It's a bit hilarious they started shouting during Swan Lake "they stole this! This is Sonic Winter Games on Wii", I had to explain who was stealing from whom!
Personally – I upgraded to my 1st "smartphone" it's an android – light years past my regular "texting" phone!  (so if the pics look a bit wonky I've been goofing addicted to instagram).
I've been playing Pandora (christian stations) during the day.  I have absolutely no good reason why I haven't been doing this regularly.  I usually play it when we're cleaning – but to hear little voices sing while coloring / painting / building … it's precious!  I'm still choosing joy!  Currently reading: How to Have a HEART for Your Kids
 and scripture hunting at Pursue the Word
Proud soccer mom (both boys scored goals this past weekend .. into the correct goals!)

Are you looking for some new reads? Try these sites!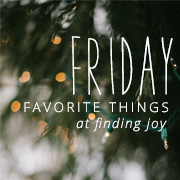 Like what you've read? Get this in your email!