Let's all try to avoid homeschool burn out this year!
As homeschoolers we have this great kick off to our school year followed by a fun fall with lots of great new seasonal projects!  Then we rush into a GREAT BIG build up to an exciting winter & Christmas season (parties, crafts, presents, trips, JESUS !!).
After the new year most of us take that winter break but a few of us homeschoolers do not … and slowly start to burn out by mid-February.  By March we're on a first-wave basis with the bus driver wondering when we'll get those immunization forms filled out for next year public school.
ok, too dramatic? We all know and live this truth … homeschooling gets tough after winter.
Some homeschools celebrate the 100th day of school … this is great and fun, but I think there should be 2 "fresh" and "new" days to celebrate and get excited about – the 1st day of the school year and the day back from "winter break".  Making this 2nd part of the school year a kick off for fun things to come helps eliminate the monotony homeschool can bring.
My top 10 ways to avoid homeschool burn out
1. start something new (new curriculum, new subject, new elective, something you have never ever ever ever done at all up until this point). Consider this for next year when buying curriculum so you can set aside your I'm gonna kill myself if we don't do something new workbook.
2. buy some new board games – we just picked up 4 new "educational" games and we're putting up the books for a bit.
3. reverse your schedule – so many homeschoolers think math has to happen at 9am or 2-2 no longer = 0  Who cares what time you do what?  Flip flop your subjects for something fresh and new.  Work backwards!
4.  add a new "supplement" – try a dvd, audio book, new flash cards, Mad Libs, magazine, etc.
5. rearrange your school room, supplies, decorations, etc.  (if you don't decorate hang up a new photo).
6. get a fish – turtle – lizard – or some desk top friendly excitement (betas are super cheap and easy to maintain).
7.  play some music while children are working, or dance in between subjects to "get the wiggles out".
8. get a spring-is-coming-plant or flower to brighten up a dark house.
9. get outside – right now, turn off your computer and get outside.  If it's just too cold and you're stuck inside – create a "beach" retreat in your living room and have some learning fun on beach towels ! Serve up lemon aid or ice pops. Get out play doh or blocks and make a sand castle. (just do something different) Read a book about sea animals or ocean layers.
10.  freshen up supplies – there is nothing more fun than a new box of crayons, new colored pencils, new ruler, new notebook – all these things you can get cheap at the $ store.  It's fun to work with some new supplies!
Most important friends — mom's attitude usually sets the tone.  If you're not excited – they're not excited.  If you're dragging to the table in bath robe and scowl … what do you expect from them?  Put on a smile and be energized for your day.
 Avoid homeschool burn out!!
 A dragging mom = a dragging homeschool !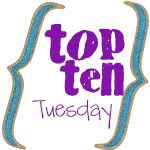 Like what you've read? Get this in your email!