Are you looking for some Tips for Early Reading?
Any book that helps a child to form a habit of reading, to make reading one of his deep and continuing needs, is good for him. ~ Maya Angelou
When my son was in 1st grade we tried reading with Sonlight curriculum.  My son did not take to the I Can Read series.  He was easily frustrated with the rhyming and getting tongue tied.  He cried … a lot.
I finally put up all our reading materials and we did not open a "reading" curriculum for 6 months.  I felt the boy was not ready and I would not push reading on him.
After 6 months we picked up 100 Easy Lessons and ended up cruising through the book (sometimes being asked to do another lesson).
This was all great for our "reading time", but the boy wanted to watch tv, play Wii, or do anything but read on his own.
It took some time, but with some intentional planning the child now enjoys reading.

Tips for Early Reading
1. Get your children their own library cards. Don't miss the excitement and pride there.  Now with a card, make sure you make library trips!
2. Consider resource books rather than chapter books.
3. Try different series (adventure, mystery, etc.) until something sticks.
4. Know when to walk away from a series.  Sometimes book 3 is not as great as book 5, but still an interest.  When your child does not like the characters, story, etc. at all – don't get another book from that series/author.
5. Set a daily alarm for "reading time". Require reading before electronics.
6. Don't forget magazines. You can check them out of the library or invest in a subscription.
7. Read bible together.
8. Keep more than one book around.  Check out a bag full and put them around the house not just in the "school area".
9. Get a pen pal – they will want to read their letters. (no pen pals available – write letters to family members).
10. Mom should set an example of healthy reading rather than facebook / twitter time.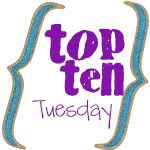 Check out my post at The Happy Housewife for more tips to Make Reading a Family Thing.