Let's Incorporate PE at the Playground!
Top 10 Ways to incorporate PE at the playground
 Rather than sit back and watch the kiddos play randomly, organize some activities.  The playground is a GREAT spot to incorporate PE!  Here is what the boys have enjoyed doing …
Relay races
pull ups / chin ups
monkey bars (invert and do crunches for older children)
lunges down & back the length of the playground – timed
squats 10 in one spot, climb to another area 10 more
calf raises on the side of a stair / ladder
obstacle course
tug o war (bring a jump rope)
jump rope competition
vertical push ups – push up against the slide !!
They also love the challenge.  If you have older kids – let them set up an obstacle course for little ones.  Always leave a frisbee or ball in your car for more playground fun and exercise.  Don't just set up the games – join them. (thankfully as homechoolers we're usually the only ones at the playground so I can get a little goofy too!)
One of our favorite spot has a 1/4 mile paved track.  The boys love to bring their bikes and it's great for me to bring my sneakers.  I put the dog on a leash and start walking.  While the kids play I get my own exercise in – and when they're ready to leave I am too!
BRING A LOT OF WATER!
How do you incorporate PE at the playground?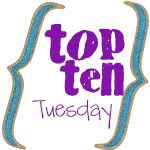 Like what you've read? Get this in your email!